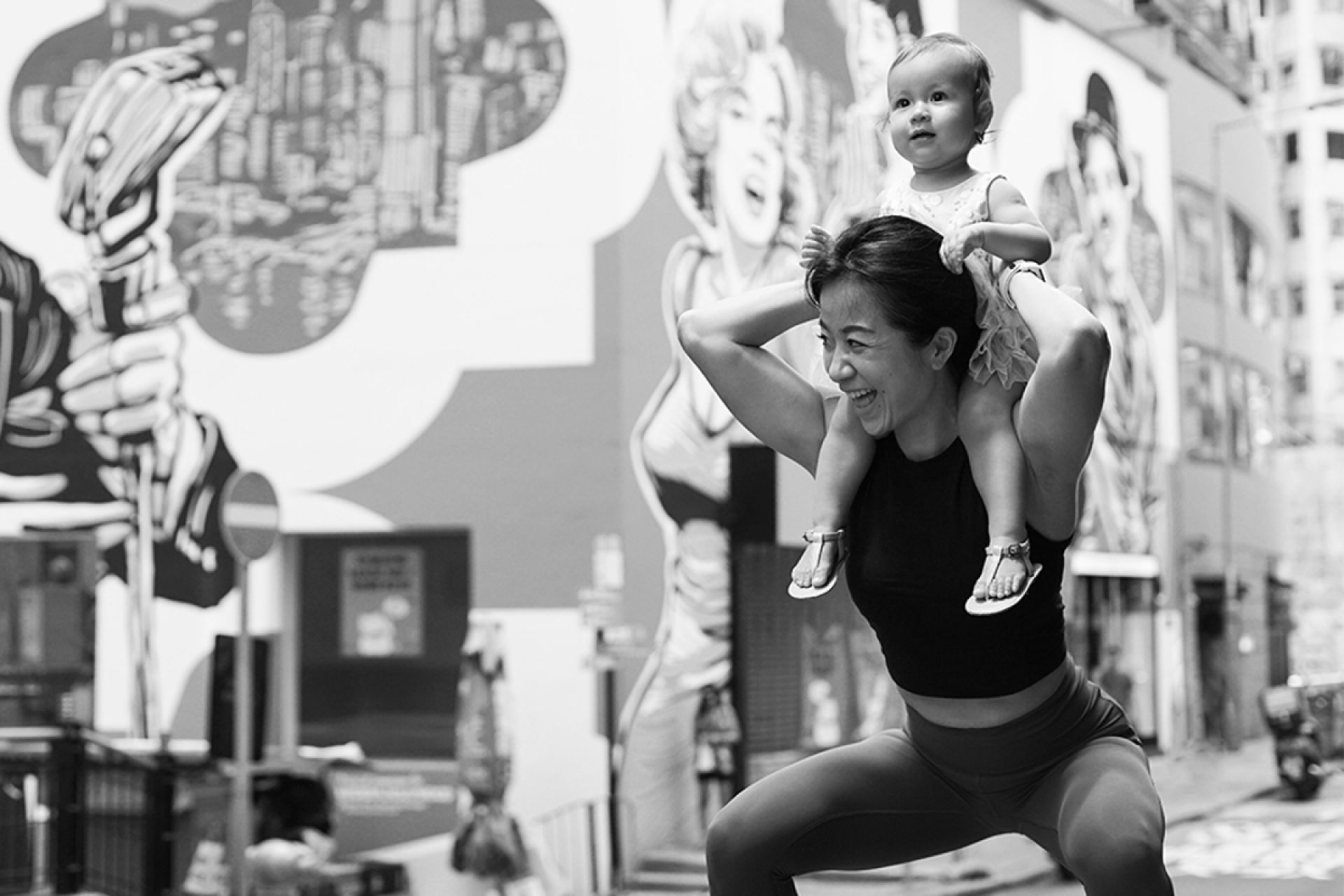 Breakfast / morning ritual
3 eggs omelette with spinach, and a few slices of avocado on the side - lots of protein + healthy fat filling me up in the AM. I always make sure I kiss my little girl in the morning and make sure I see her smiley face before I head out:).
Workout outside of XYZ / morning stretch
I do strength training 3 times a week, it keeps my metabolism running high and helps keep me looking strong on the bike!
What's your release?
Sunday brunch/buffet, basically enjoying good food and good company. I also love going on beach holidays or chilling by the pool having (just a few!) sips of frozen margaritas.
Go-to power snack in the afternoon
Protein shake or greek yoghurt + protein powder, it makes greek yoghurt taste so much better!
Evening wind down
Planning my next day (workout and work wise) + watching some silly television shows with my husband to give my mind a breather.
Favourite going out place
Elephant grounds on Caine Road and Oddies on Gough Street. I have a sweet tooth - I need to cage myself inside my house at night or I may be tempted to sneak into somewhere for some late night ice-cream lol.
Go-to power song
Rage the night away – Steve Aoki
Favourite spin track
Heavy climb. Sometimes it is great to slow down by adding heavy resistance along with some strong bass in the background. It builds up strength in your legs whilst also boosting your fitness level. Plus it can come in handy if you are riding outside doing actual climbs!
Favourite spin move
Rolls, or any creative dance moves. They make spin so much fun and helps you forget you are actually on a stationary bike!