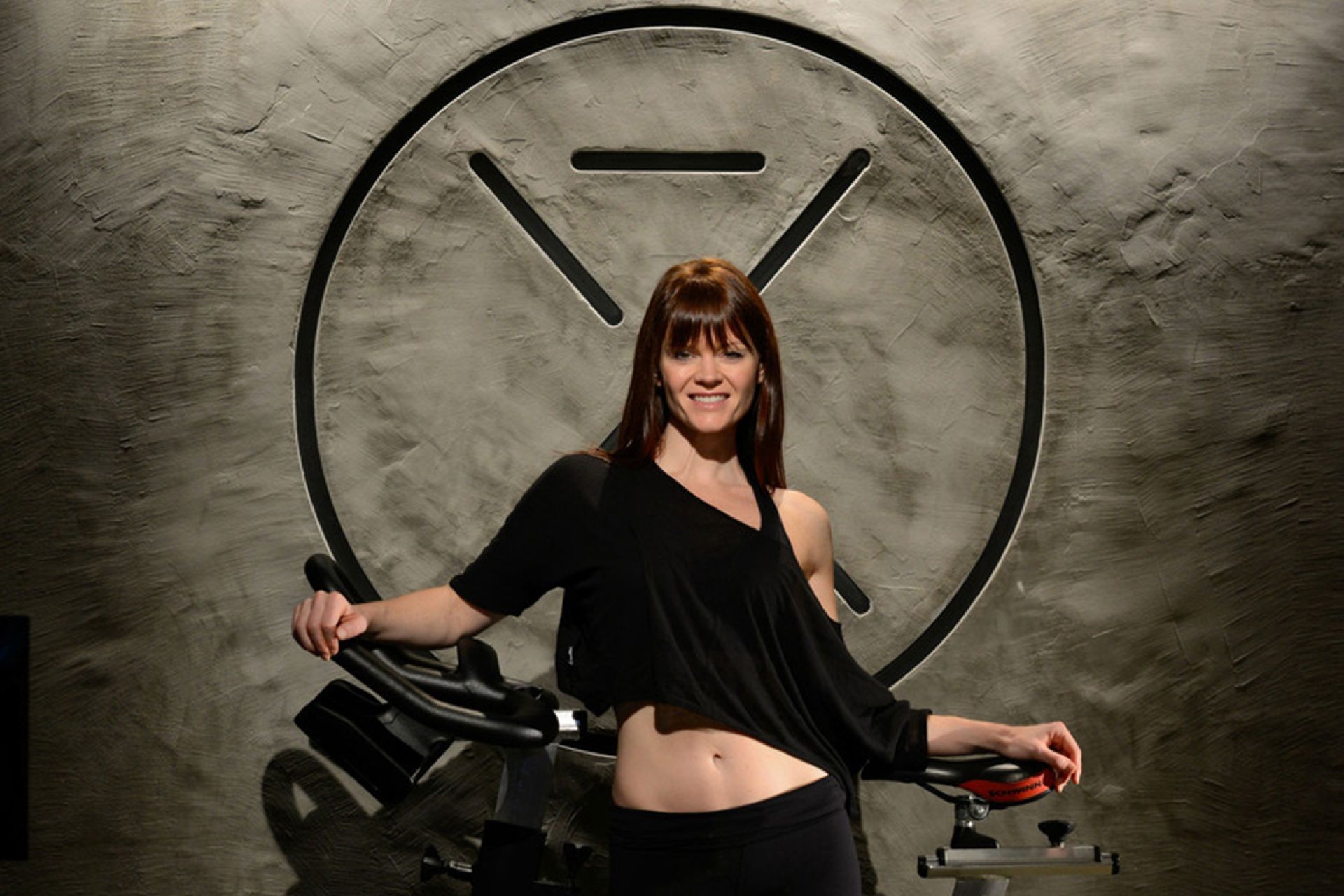 The Quintessentially team have been fans of the XYZ experience since they opened. Between their plush studio and equipment, compelling workouts and dynamic instructors, their spin classes are amongst the city's best rated fitness experiences. As part of our fitness kick for 2017, we spoke with instructor Rachel Moon about creating changes, whether they be career moves, lifestyle choices or sustaining the resolution momentum.
You began your career as a dancer. Can you tell us more about your training and what was required of you to be 'performance ready' as a working dancer?
At the age of 16, after years of practicing dance after school I won a scholarship to a prestigious theatre school in London. During my time there we learnt technique and performance and would often spend over six hours a day dedicated to dance training. But the real training began on my first professional contract. Most performances you see may last an hour but behind that one hour are eight hours or more a day for usually a one-month period on repetitive rehearsals. So that when it comes to opening night all your focus can be on the performance as your body already knows exactly what to do. It taught me that just because initially you can't do something it doesn't mean you quit. It means you keep trying and trying in different ways until you can.
January being a time of change and renewal, we are curious about when and why you made the change from dancer to spin instructor.
There was actually another change before becoming a spin instructor, when I left the stage to learn the art of backstage. After dancing for 10 years as a professional dancer, I was given the opportunity to take my 10 years of knowledge and become an Artistic Director of shows, from managing to producing to choreographing. This is what originally brought me to Asia, specifically Macau. However, after five years of this, including one year in Macau, I felt that I wanted to make an impact on people's lives. Through entertainment you can help people escape for the moment of the show but in fitness you can help create a life for people where they don't feel the need to escape. Dance for me was always a place where I could lose myself in the moment, even at times when the body is being put through intense physical demands. Spinning is the same for me, I can get so lost in the energy and passion in a class that it no longer feels like working out.
We appreciate there's an element of 'performance' when teaching a spin class to a room full of people. What are some other aspects of your previous life that have carried over?
I think one of the main aspects would be the impact that music can have on people. To create a successful show, it usually starts with the score, the music. Music can elude many emotions in people so it's important you match the emotions you want someone to feel with a song that exudes that emotion. There must be highs and lows, seamless flow from one track to the next and the creation of intensity. For me it's the same in a spin class, if you want the riders to push hard in a class you have to match the music with the intention you desire.
One other important aspect is—just like being on the stage–all eyes are on you. You have to make sure you are driving the energy to create energy. No one would enjoy watching a dancer with no expression, no matter how technically perfect they are.
In a world of CrossFit, Barre, pilates, yoga and the ubiquitous Les Mills, how does the XYZ stand out?
At XYZ we have tried to create a space where people can escape from the pace of the day-to-day life in Hong Kong. We want people to feel at ease when they walk into the space as gyms can often be intimidating spaces. Our workout is rhythm-based meaning the pace of the class is set to the beat of the music. Often workouts just use music as background, we wanted the music to be a part of the workout, fusing entertainment with exercise.
We are a boutique studio focusing on offering a high quality service with high-class facilities. We don't just want the riders to come and go at the studio, we want them to feel like they are coming home. So we focus heavily on creating a community of like-minded riders which means we search for employees who also are committed to the same values.
XYZ are probably seeing an influx of 'New Year resolutioners' this January. What's your advice to help them keep up their fitness momentum?
I think it's about setting realistic goals. If you have never been running before then don't set a marathon as your first goal. Aim for 5K and set the marathon as a long term goal. We should never be afraid to dream big but it's important to set the daily, monthly and long term goals: OK, I want to do this but what do I need to daily to make it happen?
Apart from a fitness regimen, what are some important lifestyle aspects new joiners at XYZ should be aware of if they want to make progress?
With any workout, change in our mind and body doesn't just happen at the gym. We have to focus on how we fuel our body. If a rider has started coming to us to lose weight but has made no change in their diet, results will be small. It also takes commitment to see progress, so if a rider wants to see progress they need to make a commitment to that, which means riding at least twice a week. One more lifestyle aspect is try and surround yourself by like-minded people. If you want to make a change in your life and become a healthier fitter you, but the people around you don't, it's very easy to get sidetracked. I'm not saying drop those friends just remember what your goals are and hey maybe you will rub off on them.
What are your own fitness resolutions for 2017?
I am not one for making New Year resolutions, I actually set myself goals every month. It helps me keep focussed as I know I only have one month to achieve it. This month as I was injured last month is simply to make sure by the end of the month I am back to 100%. Then I look at what I need to do each day to make that happen.One fitness resolution I always have is try something new. It helps remind of what it feels like to be a beginner at something. Just because I am a spin instructor does not mean I don't struggle when trying out different forms of fitness!
Quintessentially Members are offered a complimentary two-week riding pass to both XYZ's Central and Causeway Bay studios. Members also enjoy a 10% discount off any regular series purchased (packages of 1, 5, 10, 30, 60), plus access to offline exclusive series.