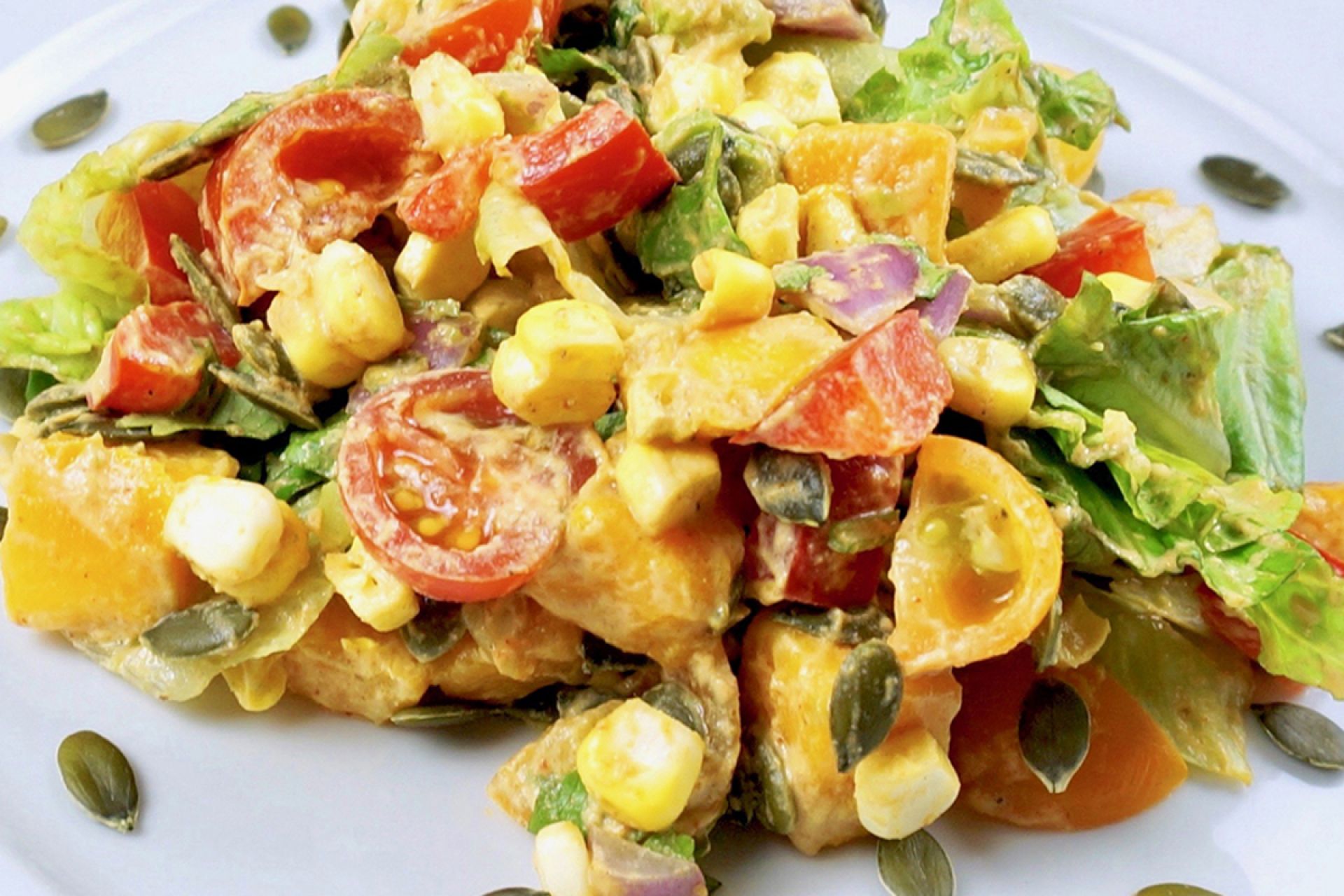 Co-Founder of The Raw Circus, Jenny Tan, shares with us the ingredients to her raw vegan diet and why it is tastier than you think!
WHEN AND WHY DID YOU START THE RAW CIRCUS?
We started THE RAW CIRCUS in July last year. My partner and I had a burn out from working in Africa for many years, and my mom (who was already living in HK at the time and had cured her breast cancer with a raw vegan diet and without chemo) said: "Come to HK, I'll put you on a raw food cleanse, you'll be better than ever in no time!" So we came over.

Within a week we felt so much stronger; physically, mentally and spiritually. After two weeks we had a complete turnaround - full of energy and life! My partner, who's a great chef, prepared all our food, and even preparing food for only two people was a full-time job… soaking, sprouting, marinating, dehydrating, fermenting… all these processes take a lot of time. That's when we realised: "Hey, raw food is awesome but who's got time to be in the kitchen all day? This is actually a great business idea!" That's how THE RAW CIRCUS was born.
WHAT IS RAW VEGAN FOOD EXACTLY?
A raw vegan diet is plant-based. It doesn't contain any animal products, and all food is uncooked. Raw vegan cuisine uses vegetables and fruits of course, but also a lot of seeds and nuts, as well as algae. Uncooked doesn't mean it's unprocessed though - as mentioned earlier, veggies and especially nuts and seeds can be soaked, sprouted, marinated, dehydrated, blended and fermented. That's how we make cream cheese from cashews, burgers and falafels from seeds and mushrooms, and rice from cauliflower or parsnip. To keep the enzymes alive, raw food is not supposed to be heated above 43 degrees.
WHAT ARE THE HEALTH BENEFITS OF A RAW VEGAN DIET?
The key benefit of raw vegan food is that you get the maximum amount of nutrients, meaning vitamins and minerals. Most vitamins and minerals are destroyed when food is cooked, so eating veggies, fruits, nuts and seeds raw gives that extra energy boost. Also, raw food is full of living enzymes. You need enzymes to bring nutrients to your cells. Enzymes don't survive cooking, so it's only in raw food. If you don't consume enzymes with your food, then your pancreas needs to produce them, instead of focusing on rejuvenating your cells. Eating enzyme-rich food allows the pancreas to focus on keeping your cells healthy - which explains why there is a direct connection between raw food and anti-ageing. If you want to prevent any chronic disease, or even support the treatment of one, give the raw vegan diet a go. Even a week a month for a detox makes a huge difference.
HOW DO YOU JUSTIFY THE PREMIUM PRICING COMPARED TO OTHER MEAL DELIVERY COMPANIES?
Especially when it comes to raw vegan cuisine, what matters is the quality of the vegetables, fruits, nuts, seeds, algae and spices you use. We use almost entirely organic produce - which means maximum nutrients per dish. All our nuts and spices are organic as well. We don't work with peanuts at all, and neither with soy - apart from the odd Tamari or Miso Sauce. We accommodate most food allergies and preferences, and we deliver in recyclable and compostable containers.
HOW LONG DOES THE FOOD LAST FOR AND HOW IS IT DELIVERED AND PACKAGED?
Raw food is quite delicate, but most dishes are still perfectly fine till the day after delivery. We deliver in recyclable and compostable containers, however, if you'd like to go zero-waste, we're proud to say that we're the first delivery company in Hong Kong to offer a Zero Waste solution - we deliver in reusable plastic containers and pick them up at the end of the programme. It's just an additional $150 for extra pick up and handling, plus $50 refundable deposit per day for the containers.
THERE IS A COMMON MISCONCEPTION THAT RAW FOOD IS QUITE BLAND. CAN YOU SHARE SOME DISHES ON YOUR MENU?
Raw food has this carrot stick stigma, but with THE RAW CIRCUS we're really showing the Gourmet side of raw vegan food. We work a lot with spices, and texture, we make our own cheeses, and our menu is incredibly diverse.

For instance, in the morning we have our Oat Walnut Chocolate Granola with Activated Almond Milk or our Banana Walnut Flaxseed Pancakes with Mixed Berry Cashew Cream. In terms of savoury main courses we have our Mexican Walnut Taco with Cashew Sour Cream & Cauli Tomato Rice or our Kelp Noodle Phad Thai with Almond Butter Tamarind Sauce are definite winners, as are our Enchiladas with Salsa, Cheesy Sauce and Nut Meat. We also make really awesome Pizza, like the Tomato Cashew Ricotta and Marinated Onion Pizza. In terms of desserts, we've got the Chocolate & Coconut Cream Parfait with Hazelnut Crumble, our Raspberry Cheesecake and our Spirulina Chews with Goji Berries. We have four weeks of menus for breakfast, late morning snack, lunch starter and main, dinner main and dessert, where no dish is ever repeated!
SPECIAL OFFER FOR XYZ RIDERS
If you're feeling hungry already, The Raw Circus has offered XYZ riders an exclusive offer on their next meal delivery. Click here for more details!