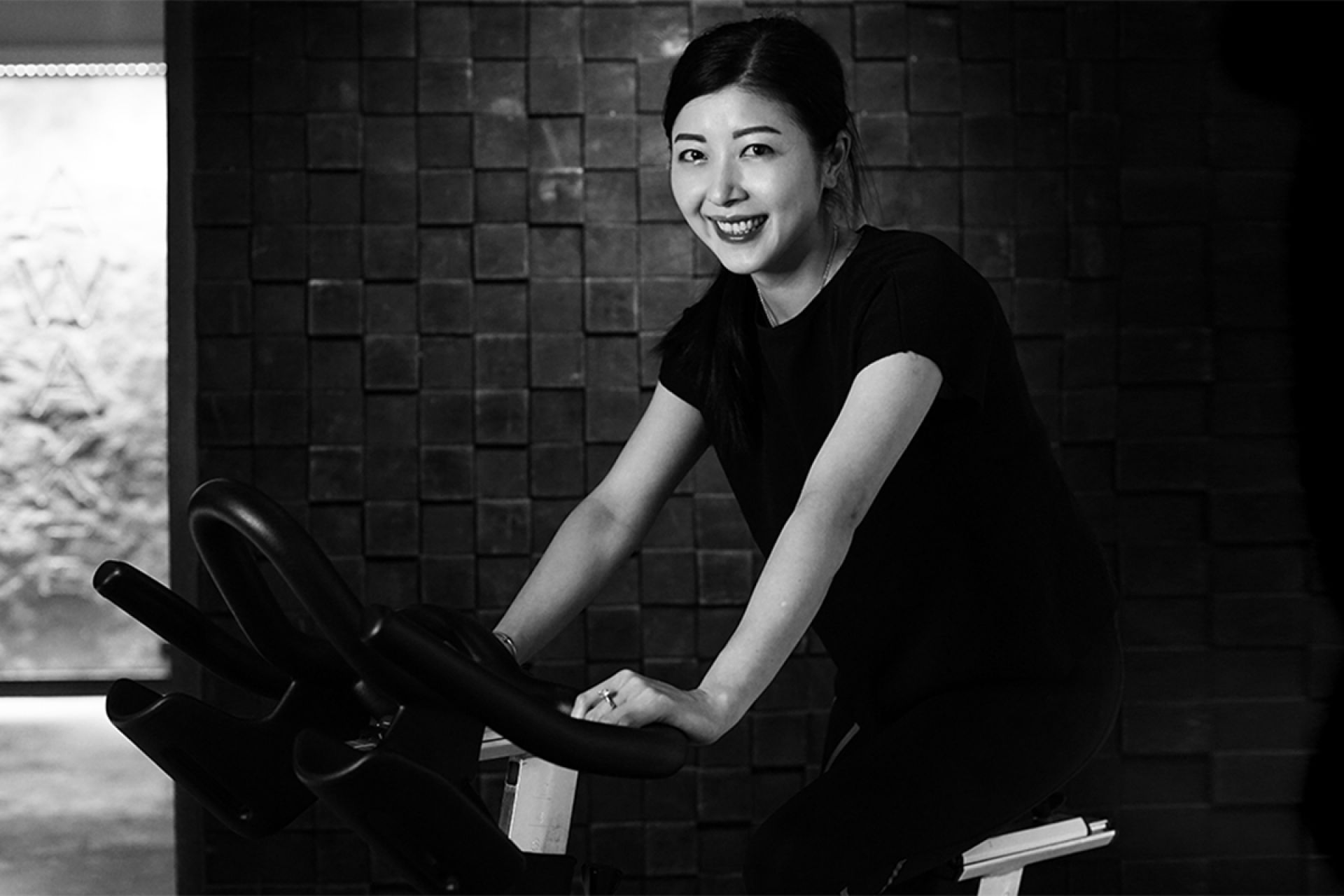 … it's the way you feel.
Meet Catherine, a rider at XYZ since January this year.
"I was proposed to last November by my boyfriend, now fiancé, and I knew I had to make a change." Catherine loves to wine and dine after work and on weekends, but exercise was never part of her routine. However, she knew she had to be in better shape for her wedding. After months of convincing, her fiancé finally persuaded Catherine to try a spin class and she hasn't looked back since.
Once a week spin turned to three times a week, starting her day off with a 7am class before rushing off to work. It became a habit. "Waking up was the hardest part", she recalls. "Setting my alarm for 5.30am and dragging myself out of bed was tough". However, results showed quickly and in 5 months time when due for her pre-wedding shoot, Catherine had dropped an astonishing 18 pounds! It wasn't just the numbers on the scale, but also the impact it had on her mind.
"I felt lighter, happier, more energised."
Catherine had read that spinning releases endorphins that trigger a sense of satisfaction and reduces stress but didn't really believe it until she felt it! Something we all need given our surroundings of being in what can feel like a concrete jungle.
Her support crew included the encouragement from her friends who commented on the change in both her physical and mental form. However, it is her fiancé whom Catherine considers and thanks as her biggest cheerleader. "He kept bugging me to try a spin class since him and his friends are addicted to it too. So I said that if I tried and didn't like it, then I'm done!" Thankfully that was not the case.
One thing Catherine didn't have to compromise was her diet. She still eats and drinks at her favourite restaurants and bars, but her lifestyle has now changed to incorporate fitness. She doesn't need to give up food – instead, she believes in exercising so it gives her room and the luxury to reward herself with a meal after!
Catherine insists that it's all in your mindset. There's a goal and you find ways to make it happen, even if it gets a little rocky along the way.
She lives by "the future depends on what you do today" and we couldn't agree more. So what are you waiting for!