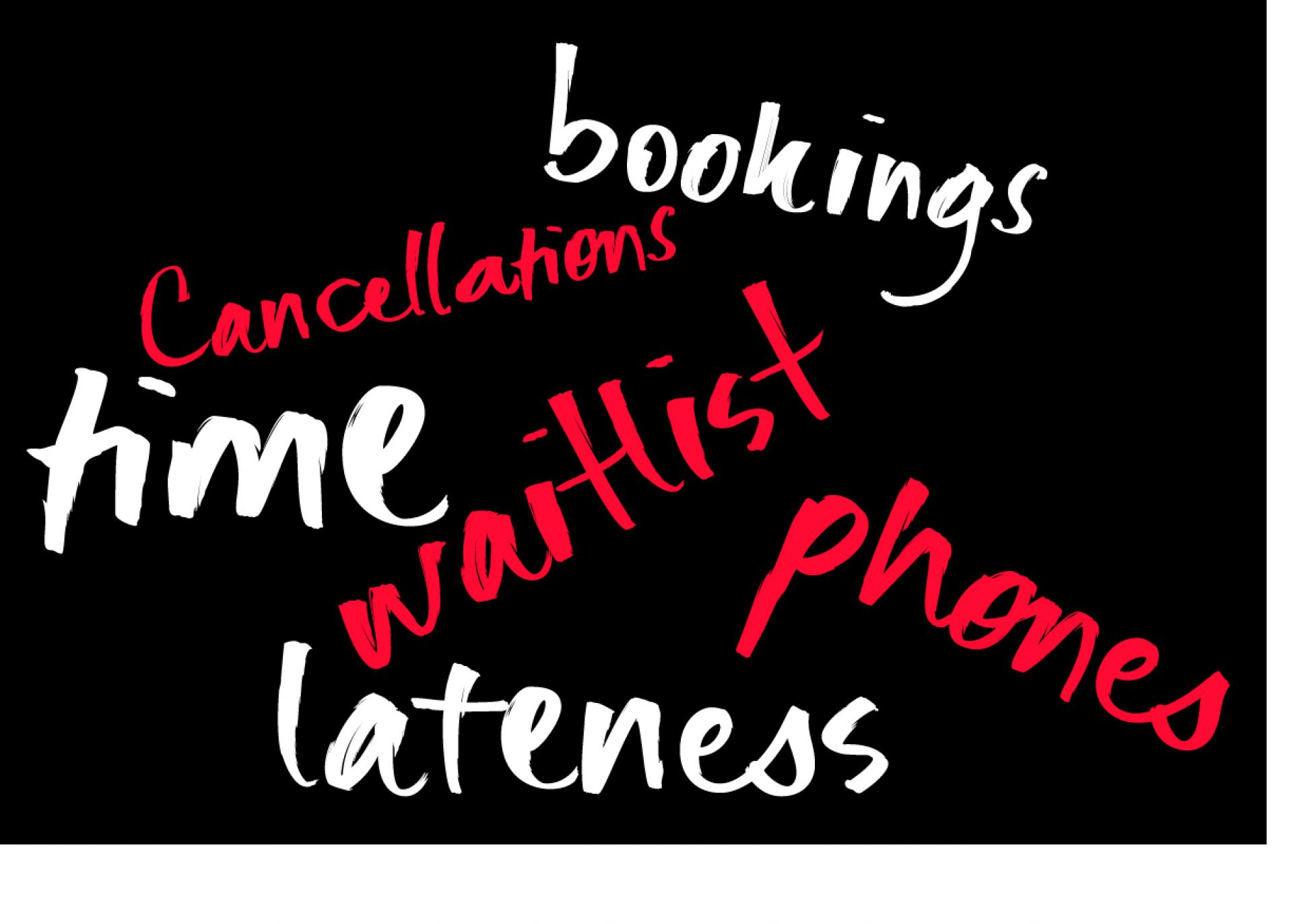 CANCELLATIONS
We understand that sometimes things come up that are unavoidable and you need to cancel your bike. To not incur a NO SHOW we ask that you unreserve your bike online or by calling the studio 4 hours before your class start time. Emails don't always get attended to every minute, so we appreciate a call; this means we can open up your bike for someone else to book. If you realise you can't make it to class after the 4 hour cancellation, please don't just stand us up, let us know by giving us a call.
BOOKINGS
We understand that it can be frustrating if you can't book the bike you want. So to increase your chance, set an XYZ alarm for Monday at 10:58am so you're ready to get online at 11am to book your favourite bike.
WAITLIST
When a class is full don't lose hope, the waitlist works! Simply add yourself to the waitlist and make sure you have your phone with you on the day of the ride as we will need to message you or call you to confirm that you want a bike, should one become available. If we can't get the confirmation, we will offer the bike to the next person on the list.
BE ON TIME
To make sure we keep the classes running smoothly we need to start them on time. We will try to do everything in our control to make that happen but here's where we need your help. Please try to clip in at least 5 minutes before your ride. If you are bringing a new rider, arrive at least 15 minutes before so we can make sure your friend gets our full attention with their bike set up.
LATE ARRIVALS
Riders will only be permitted to ride if they can get into the Cave within 4 minutes after the class start time. Why 4 minutes? Because that is about the length of the warm up; safety is our first priority so we want to make sure you get adequately warmed up. Another reason is as the energy of the riders starts to heat up, so does the spinning wheel; we want to avoid at all costs riders walking past a bike when it's in motion, to minimise any chance of injuries occurring. Finally we ask that you arrive on time out of respect for your fellow riders, no-one likes to be disrupted when they are trying to focus on their ride. Finally please don't guilt trip our lovely front desk, they are only thinking of your safety if they don't let you in.
PHONES
Entering into the Cave should be the moment you start to leave whatever you don't need behind you, and this includes your phone. You know you can't make a call in class, so why bring it in with you? Not only is it distracting for other riders, it is also distracting for the Instructor. So don't be surprised if the Instructor either takes your phone away or calls you out in class. Give your brain a moment to breath and leave your phone in the locker.